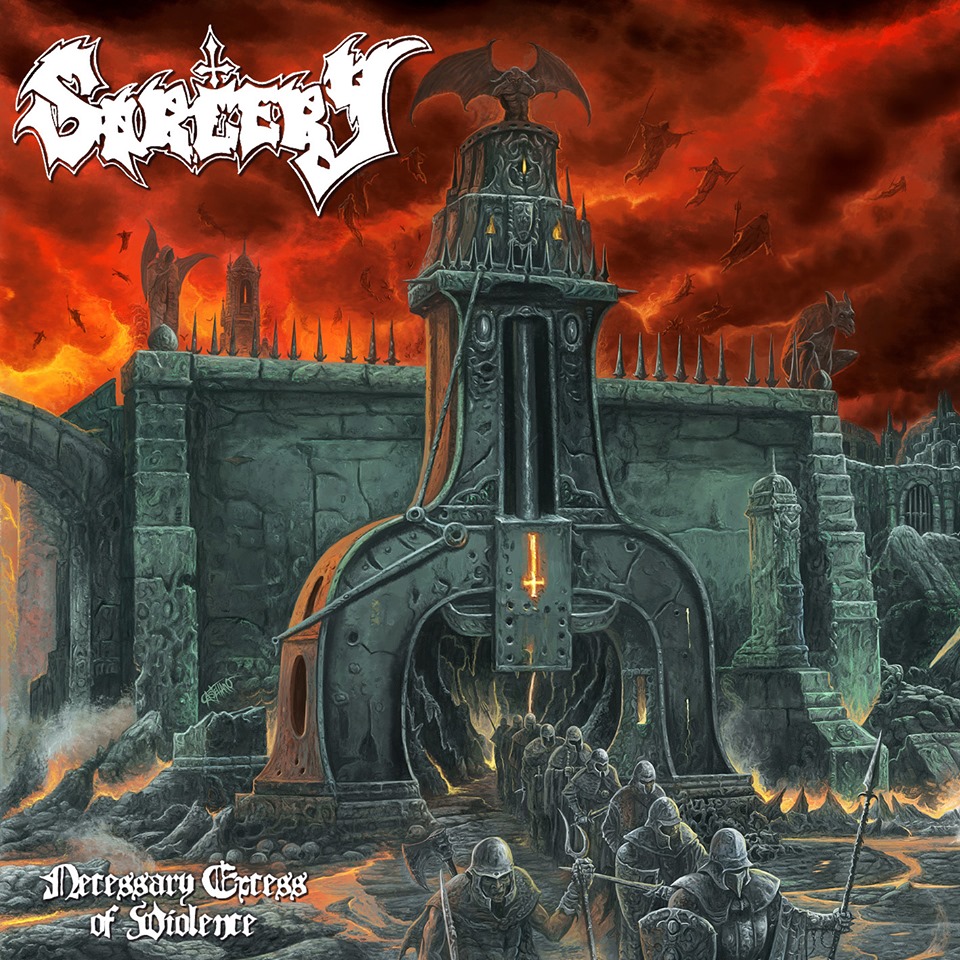 The new album from Sorcery will be out on August 20th. The album which is called Necessary Excess of violence was recorded at Studio Sunlight earlier this spring. The album was produced by Tomas Skogsberg and includes ten stunning songs. The album is as the prevoius ones going to be released by Xtreem Music and will be availible on CD and Vinyl and a special limitited edition splatter vinyl.
Two songs from the album can be heard here. The first one is I'll be gone in the dark and Death is near.
Sorcery will also attend at the the very first version of the Scandinavian Deathfest in Stockholm in October. Check out the upcoming gigs page for links and info.