ALBUMS
ARRIVAL AT SIX – 2013 (Xtreem Music)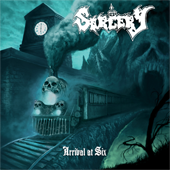 We who walk among the dead / Created from darkness and rage / Master of the chains / United satanic alliance / Arrival at six / Warbringer / Maculated life / Beyond the wall / Reborn through hate
Recorded at studio Deadbeat and Studio Sunlight. Mixed by Tomas Skogsberg. Cover by Daniel Devilish
LEGACY OF BLOOD – 2013 (Xtreem Music/To the Death/Blood Harvest)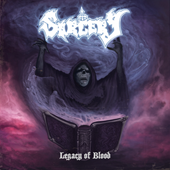 Intro-Bloodchilling tales / Legacy of blood / The rite of sacrifice / Death / Dragons of the burning twilight / Rivers of the dead / Immortality given / Descend to the ashes / Lucifer´s legions / By these words / Rivers of the dead (ep version) / The rite of sacrifice (EP version)
Remastered version of Bloodchilling tales with the Rivers of the dead EP as a bonus. Cover by Daniel Devilish
UNHOLY CREATIONS – 2011 (To the Death/Hells Headbanger)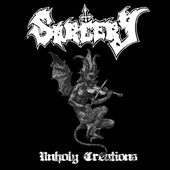 Halloween / Witches dance – Infernal hill / Satan's return / Narration… / Master of evil / Total silence (Part 1) / March of the mountain king / Satanic birth / The light of the midnight sun / Flight of the sorceress / Epilogue (midnight sundown) / Total silence (Part 2) / Ancient Creation / In the sign of evil / Black wizard / Lucifer legions / Holocaust / Mausoleum / Aggression / Unholy crusade / Death / Dragons of the burning twilight / Descends to the Ashes / Count of hades / Maculated Life / Mass murder / Insanity arise / Pandemonium / At the Rainbows end / Kill, kill, kill and kill again / Obscure Beauty / Inhabitants
A tripple vinyl/double CD Collection of songs from the early years of the band. All the demos and some unreleased tracks. A special limited edition of the vinyl came in a wooden box and included a poster, a t-shirt, a cassette version of the Master of the chains demo and a patch. All vinyls comes with a 24 page booklet
BLOODCHILLING TALES – 1991 (Underground rec./No colours rec./Metal inquisition)
Intro-Bloodchilling tales / Legacy of blood / The rite of sacrifice / Death / Dragons of the burning twilight / Rivers of the dead / Immortality given / Descend to the ashes / Lucifer´s legions / By these Words
Recorded in Studio Sunlight and produced by Tomas Skogsberg. Re-released several times on CD.
SINGLES
RIVERS OF THE DEAD/THE RITE OF SACRIFICE – 1990 (Thrash records)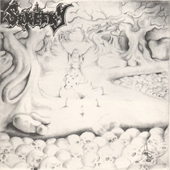 Rivers of the dead / The rite of sacrifice
Recorded by Anders Ross. Cover by Rolf Gustavsson. First pressing has black labels and the second has red.
DEMOS
WARBRINGER – 2012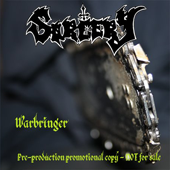 Warbringer / Created from darkness and rage / Over the wall
MASTER OF THE CHAINS – 2009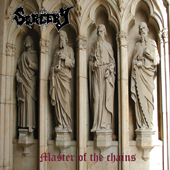 Master of the chains / Heaven lies dead / The rite of sacrifice 2009
UNHOLY CRUSADE – 1989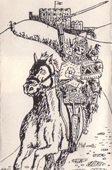 Unholy Crusade / Death / Dragons of the burning twilight / Descend to the Ashes / Count of hades
ANCIENT CREATION – 1988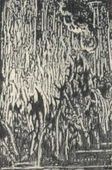 Ancient Creation / In the sign of evil / Black wizard / Lucifer legions / Holocaust / Mausoleum / Aggression
THE ARRIVAL – 1987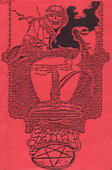 Halloween / Witches dance – Infernal hill / Satan's return / Narration… / Master of evil / Total silence (Part 1) / March of the mountain king / Satanic birth / The light of the midnight sun / Flight of the sorceress / Epilogue (midnight sundown) / Total silence (Part 2)